NURS 6051 Discussion: Presidential Agendas
NURS 6051 Discussion Presidential Agendas
Click here to ORDER an A++ paper from our Verified MASTERS and DOCTORATE WRITERS: NURS 6051 Discussion: Presidential Agendas
Medicare and Medicaid programs are hotly debated healthcare topics that have repeatedly come up to the presidential level, especially in presidential campaigns. Medicare helps American citizens aged 65 and above to pay for medical expenses, while Medicaid assists persons with low-income to pay for their healthcare expenses. The two healthcare programs were signed into law on July 30, 1965, by President Lyndon B (Lambrew, 2018). The initial Medicare included two parts, namely Hospital insurance and Medical insurance. Congress has made changes over the years, and more Americans have become eligible.  When Medicaid began, it only provided medical insurance to persons getting cash assistance (Lambrew, 2018). Congress has changed the program over the years to cover a larger group, including low-income families, pregnant women, persons living with disabilities, and persons requiring long-term care.
President Bush introduced the most significant Medicare reforms in almost 40 years. The most notable reform was the market-based Medicare prescription drug benefit, which provided more than 40 million Americans with better access to prescription drugs (Lambrew, 2018). Besides, President Bush created competition among private drug plans, which resulted in a 40 percent decline in the actual average 2008 premiums for Medicare drug coverage than the original estimates (Lambrew, 2018). He also enhanced the quality of health care for Medicare beneficiaries by expanding coverage to include preventive screening programs to facilitate early diagnosis of illnesses.
In the 2008 presidential campaign, President Obama announced his plans to reform health care. He promised that the Federal government would increase funding for Medicaid. Besides, Obama pledged that the federal government would give subsidies to Americans who earned too much to qualify for Medicaid (Obama, 2016).  When Obama came to power, he proposed the Health Care for America Plan, which would provide medical insurance similar to Medicare for every person who wanted it. The Obama administration introduced the House Healthcare Reform Plan. The Bill expanded Medicaid to persons with incomes up to 150% of the poverty level and increased funding to the states (Obama, 2016). It also increased coverage for the Medicare prescription drug program and increased Federal funding for state-run Medicaid programs. However, the Bill increased the Medicare payroll tax on upper-income earners and added Medicare taxes on investment income.
President Trump aimed to make various administrative changes on Medicaid by giving state governments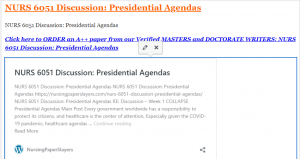 more authority. He supported reducing prescription drugs' costs but did not actively pass legislation on the Bill. The Trump administration increased the Medicaid Federal Medical Assistance Percentage (FMAP), which is the amount the federal government pays states for the program by 6.2% (Saltzman & Eibner, 2016). During the COVID-19 pandemic, President Trump expanded Medicare coverage of telehealth and increased Medicare Advantage benefits. He also proposed limiting Medicaid by enforcing work requirements and reducing Medicare funding (Saltzman & Eibner, 2016). Furthermore, he signed an executive order that strengthened Medicare Advantage, a private insurer alternative to Medicare.
If I were elected the President of the U.S, I would propose a Bill that makes one public insurance option, such as Medicaid, the alternative to private insurance. The Bill would give Americans the option to go private or public with no limitations based on income. I would also expand Medicaid coverage to include mental health services to reduce the mental illness burden.  Besides, I would lower the age of Medicare eligibility age from 65 to 60 years and allow Americans aged 60 and 64 to maintain their current private coverage financed separately from Medicare.
References
Lambrew, J. M. (2018). Getting ready for health reform 2020: What past presidential campaigns can teach us. Commonwealth. https://www.commonwealthfund.org/publications/fund-reports/2018/jun/getting-ready-health-reform-2020-presidential
Obama, B. (2016). The United States health care reform: progress to date and next steps. Jama, 316(5), 525-532. https://doi.org/10.1001/jama.2016.9797
Saltzman, E., & Eibner, C. (2016). Donald Trump's health care reform proposals: Anticipated effects on insurance coverage, out-of-pocket costs, and the federal deficit. The Commonwealth Fund, 32, 1-14.